Local Removals is a reliable removals Barnet firm. We have been around for many years, which has helped us to improve our skills and offer our customers excellent services. Our team of experienced and well-trained movers do their best to ensure you have an affordable, safe, and quick move. We understand how stressful and time-consuming moving from one location to another can be. You may be overwhelmed by thoughts of where to get the right boxes, how to package your valuables best to avoid damaging them, and how you will unpack them. Allow us to assist you with your move and make the process painless for you.
Over 10 Years' Experience
Fully Uniformed Staff
Same Day Service
Flexible Moving Times
We offer professional moving services in Barnet
Moving is daunting, but when you hire Removals Barnet to deal with the moving, you can rest assured we will offer you professional services and pay attention to details. We are a family-owned company, and we understand how crucial it is to create a good name in the moving industry by delivering quality services. We value our reputation, and we are committed to attaining client happiness by providing quality moving services at affordable prices. There is stiff competition in the industry, and it's only by living up to our promise that we can survive in it.
We know our success depends on keeping our customers happy. Therefore, we go the extra mile to offer you exceptional services. We understand that every client's needs are different, so we tailor our services to fit each client's needs. Whether you are moving your business or home, we will involve you in the moving process to personalize our services and meet your specific requirements.
Local Removals Barnet strives to ensure you have a stress-free and smooth moving experience so that you can start the new chapter of your life excited and peaceful. We deal with every phase of moving with utmost care and expertise because we know how overwhelming moving can get, whether it's packing, loading, transporting, or unloading. We know how to safely package delicate items and furniture because we understand they are expensive and valuable to you. We don't want you to regret moving or spend your first days after moving, repairing, or replacing damaged items.
Moving Services for your House with Removals Barnet
We live in uncertain economic times, and most of us are keen on budgeting and spending our money more wisely. At Removals Barnet, we understand this perfectly, and we want to assure you that seeking our services will not be a waste of your hard-earned money. You will get value for your money when you invest in our services. We take pride in hiring only the best moving staff, and we train them regularly to ensure their skills keep up with the current trends.
We value innovation which helps us cope with changes in the industry and meet our clients' needs efficiently. We offer a wide range of services such as hauling, inventorying, safe transportation, sorting, and packing, making us stand out as a top-notch Removals Barnet Company. If you want help with unloading, we can also do it for you at an affordable rate.
Do you want to get a free quote? It's easy, all you have to do is complete a form by providing some key information regarding your removal requirements, and we will email you an estimate. When you get the estimate, you will have no obligation to hire us. It is just meant for you to use it to make a decision that satisfies your needs. You can depend on us to provide you with a stress-free and seamless moving experience since we are known for being one of the most reliable removals Barnet enterprises.
Moving Your Office with Removals Barnet
Sometimes, as a business owner, you may need to move your office to a new location for various reasons, such as expanding your business or moving to a safer location. This can present a set of challenges for you because there are several factors you need to consider, including labor, logistics, transportation, packing, time management, and budget. Moving an office differs from moving a residential requiring special skills and knowledge.
Our Removals Barnet company has years of experience offering such services, and we can provide creative solutions to the hardest problems. We have the capacity and expertise to relocate small, medium, and large companies with hundreds of employees.
We understand that some items can get lost when moving an office, so we will take all the necessary measures to ensure everything is safe. We achieve this by taking the wiring apart, doing proper inventory for all your things, and storing your IT gadgets and computer hardware to ensure they reach their destination safely.
We assign a project manager to every office removal project we handle who will work closely with you at every phase. This ensures you are kept in the loop during the whole moving experience, from packaging to arrival to the new location. This will help you be at peace knowing that your valuable office equipment is safe.
Barnet Man and Van service
Are you searching for an affordable and fast way to move your belongings? Our reputable Man & Van service in this area is your best bet. This is ideal if you only have a few things to transport. The driver will help you load the boxes. One person does this work.
Our flexible scheduling enables us to send our team and tools to wherever you are in Barnet just 48 hours after getting your call. This service is highly affordable as we charge only an hourly rate of 45 pounds. We offer the services for not less than two hours.
If we come to your site and realize you need a larger space to fit your items, you don't have to panic. We will recommend a service that can accommodate heavier objects. Just call us, and we will discuss your specifications and advise you on the best options. Call us as soon as possible to set an appointment and get a correct estimate from our friendly and experienced staff.
Packing Service by Removals Barnet

Packing is not everybody's cup of tea. You might feel stressed whenever you think about doing this task, and you may wish you had a magic wand you could wave and have all the items packed in their respective boxes instantly. With Removals Barnet, this wish may almost come true, but it will take some time to sort all things carefully and put them into the right boxes. Our experienced team is ready to assist you with all your packing requirements. They will help you with everything involved in this moving stage, including acquiring the right boxes and ensuring the delicate items are packed correctly so they don't get ruined when moving.
Since Removals Barnet is one of the best removals companies in this region, we ensure that our staff get intense training and have packaged items professionally for years. We use boxes with varying thickness and dimensions which are made specifically for carrying various household items, IT devices, and electronics. We also wrap items with cushioning materials such as bubble wrap when necessary. Therefore, you can be at peace that your precious items are in good hands.
Packing can be a challenging task and one that requires a lot of time to complete. However, with us in your corner, it will become effortless. Let us deal with packing so you can concentrate on other crucial areas of your moving.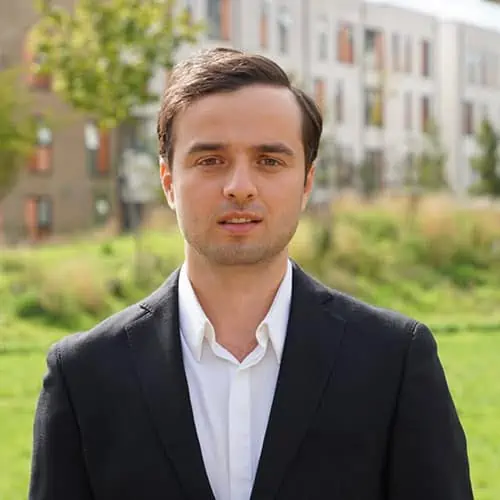 Hi I'm Leo your Barnet Removals specialist
I was motivated to begin my own enterprise when my first child was born. My objectives for starting the business were offering quality services to my clients and creating a legacy for my kids. With more than a decade of experience in this industry, I have witnessed numerous jobs that were done in a substandard manner and clients who got mediocre service from some inefficient removals Barnet businesses.
Local Removals is a company that is proud of giving customers personalized services. We understand that moving services are not a one-size-fits-all kind of business. From the time you call us, we oversee every part of your move, ensuring you have a hassle-free time while providing unrivalled services. We intend to impress you with our services regardless of the job's difficulty.
Our skilled supervisors coordinate every move to ensure our workers represent our brand well and that our customers are continuously happy with our services since we are one of the top Removals Barnet Company. We have been in this business for over ten years, enabling us to get vast experience and develop effective solutions, so you can look forward to a stress-free move. We can conquer whatever challenge that we encounter.
Removals Barnet and beyond
Local Removals provides removal services in Barnet and the surrounding areas, including:
Reasons to Choose Us for Your Barnet Removals
Modern Fleet
Our service has a fleet of small transit and Luton vans that are fully stocked and can handle any job. All of our vans go through strict safety checks to make sure that your things get to your new home in perfect shape. As one of the leading Removals Barnet companies, we want to give you peace of mind during the move.
Fully Insured
We understand that accidents can happen during moves, which is why we provide liability insurance coverage to provide you peace of mind. Our team is fully trained to handle any issues that may arise during your relocation, and we go to great lengths to ensure that your items are handled with care and arrive safely at their destination. You can be confident that your move will be stress-free when you work with us.
Excellent Communication
Knowing that our team is always there to answer your inquiries will give you peace of mind. You will have a dedicated supervisor who will walk you through the entire process from beginning to end, regardless of the job's size or complexity.
One-Stop-Shop
We offer a complete range of services, eliminating the need for you to interact with different service providers. If you own a business, we offer packing and unpacking services to free up your time so you can focus on running it.
We recognise that moving can be a stressful event for homeowners, which is why we make certain that your possessions arrive at your new location safely and securely, allowing you to settle into your new home with peace of mind.
More Reasons To Choose Us
Single Items, Full Van Loads
Over 10 Years' Experience
Valuable Removal Services
Testimonials
What Our Customers Say
Great service – really makes moving much easier 🙂 I have already used Local Removals twice and can only recommend!
John
London
It was very easy to book and the price quoted was very reasonable. The team are very knowledgeable and helpful. Thank you.
Marie
Ilford
Highly Recommend this Office Moving Company. Great, professional office removal service.
Frank
London
What a great team. Made moving day less stressful. They know their stuff. Really glad I went with them and would highly recommend anyone wanting a removal service.
M. Patel
Friendly and professional company. They helped us with a large move and everything went perfectly. Thank you to the Local Removals team, much appreciated.
D. Mc
Fantastic experience. Friendly, Experienced, flexible and great communication. Thank you very much for all your help and making it effortless and stress free. Really appreciate all your hard work.
D. Docherty
Leo and his partner helped us move on short notice from one side of london to the other. Both very efficient, friendly and secured all our products safely. Loaded and unloaded without damaging the walls which was nice. Would definitely recommend.
K. Mcdon
An absolutely wonderful experience from Local-Removals, extremely professional, from start to finish, would highly recommend them to any one who is moving they wrapped my furniture up impeccably great guys
S. Demetrashvili
Has your house move been delayed? Are you refurbishing and need some temporary space? Or perhaps you're relocating your business - whatever your situation, Cinch Storage has the solution. With sizes ranging from 15 sq ft to 350 sq ft, our storage units can alleviate some of the stress that comes with any move.
Our Enfield self storage facility is completely safe and secure with state of the art alarms on every unit and 24/7 CCTV around the entire facility. So, you can leave even your most precious possessions with us and we will keep them safe.
We also only offer fully flexible rental agreements. If your new home or business space is ready sooner than you thought, with us, you won't be paying for a unit you no longer need. Just give us one month's notice, and the Local Removals London team can move your belongings back to your new space.
We are excited to have partnered with Local Removals London and we look forward to meeting and helping many new customers with their storage needs.
Frequently Asked Questions About Removals
Below we have added the questions we are frequently asked by our customers, we hope you find these helpful. If you have questions about our Removals Barnet services please get in touch, we will be happy to help.
What is the typical Barnet removals company rate?
The average cost of a three-bedroom house removal in Barnet is roughly £800, according to removal agencies. Removal expenses for a one-bedroom flat start about £420, while a four-bedroom house might cost around £1,800.
Local Removals takes pride in providing a simple and inexpensive price structure. The following are the starting pricing for our various moving services:
1 bedroom removals stars from £210
3 bedroom removals starts from £420
4 bedroom removals starts from £560
When should you book in advance?
Removal companies in Barnet often recommend arranging your move 4-6 weeks in advance, however we recognise that sometimes you may need to organise your move at the last minute or later in advance. To fulfil your individual needs, we provide various moving dates, including same-day services.
Do removal companies require deposits?
Yes, it is common for moving businesses to request a deposit in order to secure your reservation. However, the deposit should be a percentage of the whole cost, not the entire sum. The remainder of the payment is usually requested once the job has been done. Local Removals Barnet requires a £30 payment to guarantee your booking.
Removals Barnet - What can you not pack?
Potentially Dangerous Items
Gasoline.
Paints and paint thinners.
Lighter fluid.
Matches.
Fireworks.
Oxygen bottles.
Propane cylinders.
Nail polish remover.
Do I need to pay both ULEZ and Congestion Charge for my removal?
If our vehicles pass through the ULEZ or Congestion Charge zones, the corresponding charges must be paid. However, parked vehicles are exempted from any charges. Congestion Charge applies from 07:00–18:00 on Monday through Friday, 12:00–18:00 on Saturday and Sunday, and on bank holidays.
We will include these charges in your quote if they apply to the area you are moving to or from, or if we need to travel through the zones.
Can the team help with packing during the move?
When you acquire a moving cost from a Barnet removal company, you may plan for packing services in advance. Our full packing service includes locating the suitable boxes and properly cushioning sensitive items for transit. We strive to make your relocation as stress-free as possible while also providing a memorable experience.
Can you pay a moving company with a credit card?
Most removal companies will accept credit card payments.
At Local Removals we accept cash and bank transfers payments.
Is it worth paying for packing when moving?
Professional packaging services from a removals company in Barnet, such as Local Removals London, are often advantageous. It can save you time, effort, and reduce moving-related tension. In addition, it prevents damage and maintains your possessions organised during transport.
Removals Barnet Featured Blog Posts
Top 10 items to donate before a move
Moving house can be a stressful and time-consuming process, especially when you have to figure out what to do with all your possessions. But instead of throwing away or selling everything, consider donating some of your belongings to those in need.
Reasons to Move to Barnet
Barnet can be the ideal location for you if you enjoy the city but are finally feeling the pinch of residing in the big city. The popular area in North London offers the best with its abundance of open space and convenient access to Central.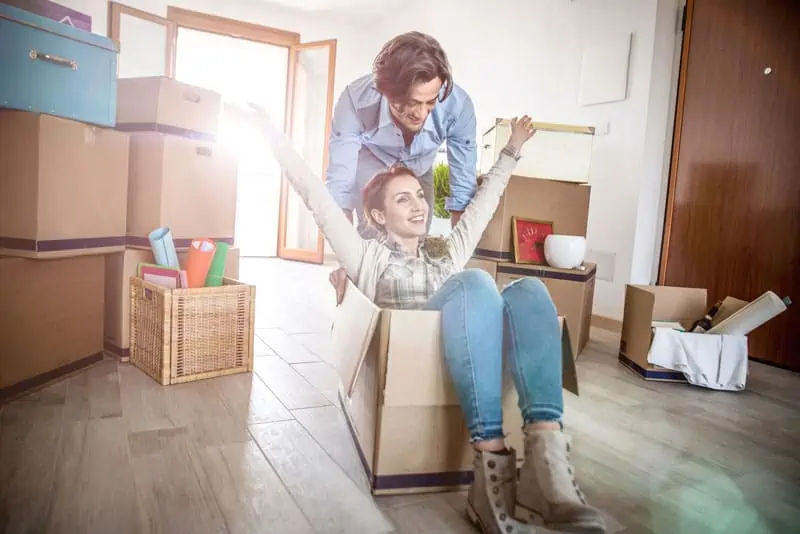 What are the Options for Storage Between House Moves
Moving house can be a stressful experience, and one of the biggest challenges is figuring out what to do with all your belongings between moves. Whether you're downsizing or upgrading to a larger space, you'll likely need some storage options to keep your things safe and secure during the transition.