Local Removals London Ltd. We are a Professional Moving Company.
Are you looking to move but feeling overwhelmed at the enormous task of packing all your possessions? Do you want to start over but don't know where to begin? Have you experienced moving before and swore never to do it again after the traumatising experience? If so, Local Removals London Ltd is the answer to all your nagging doubts about London removals.
We are a family business and we stake our name in every job we do. Building a reputation in a highly competitive industry is challenging, but we managed to do that by sticking to our values of continually providing high-quality service. In addition, we found that by making customer satisfaction the focal point, all the aspects of our business tend to take care of themselves.
We understand that you are trying to save money in any way possible, especially in these uncertain times. However, don't think of London removals as an unnecessary expense but rather a cost-effective investment. We handpick our team and continually send them to retrain to upgrade their skills and knowledge.
We also continue to innovate our systems and value service to keep pace with the industry changes.
Local Removals London run the gamut of sorting, inventory, packing, hauling, and delivering all belongings in one piece to the target destination. Of course, if you want, we can also unpack boxes once we have them safely to your new home.
You can contact us to get a free quote on our service. First, you will fill out a form that will provide us with baseline information on the removal specifications. Once that's finished, you can expect an email from us for your free quote.
The best part is the cost estimate does not obligate you to hire our services.
Are you moving to a new location? This extremely critical time in your business doesn't need to be stressful.
Office removal differs from house removal due to other factors, like budget, time management, packing approach, transportation, logistics, and workforce. Each one presents a different challenge that may baffle novice removal companies.
Fortunately, we will leverage our decades of experience to cultivate creative solutions to the most intricate problems.
We can relocate an office from a small pop-up store, a medium-sized organisation, to a 500-employee enterprise. We can also dismantle the wiring, inventory all the items, and properly store all your computer hardware and IT devices so they arrive at your new location in excellent condition.
All projects have a removal supervisor who will coordinate with you every step of the way. This way, you will be apprised of the progress of the entire process, from packing, hauling, and delivery.
Move into your new office or home with peace of mind by hiring our Man & Van Service.
Man & Van London removals service is a one-person operation—the driver also helps load the boxes.
As you might expect, this service is for lighter tasks where the boxes of belongings or junk can fit inside a van. One benefit of Man & Van is its quick deployment because of the service flexibility.
We can deploy the necessary staffing and equipment to handle the job within 48 hours after receiving your call. Our price is always reasonable from only £45 per hour for a minimum of two hours.
If the boxes to be hauled do not fit inside the van, you can always upgrade to our other services.
But don't worry, we will still evaluate the nature of the job and recommend the best course of action. Please book an appointment over the phone so that we can determine your specifications. Some cases may require an ocular inspection from our experienced staff for a more accurate quotation.
If you already have transportation but only need help packing, you've come to the right place.
With our professionals, you can avoid the hassle of scouring for the right boxes to store your belongings and ensuring adequate cushioning for fragile items so they arrive in mint condition.
Our workers received extensive training and real-life experience in packing items professionally to avoid damage and prevent accidents. Similarly, we have boxes of variable sizes and thicknesses to handle delicate housewares, appliances, and IT devices.
We encase each breakable with bubble wrap and other cushioning materials to handle even the roughest ride over some potholed London streets.
Packing is a thorough and time-consuming process. So, we make it easy and safe with our trained workers who know their stuff.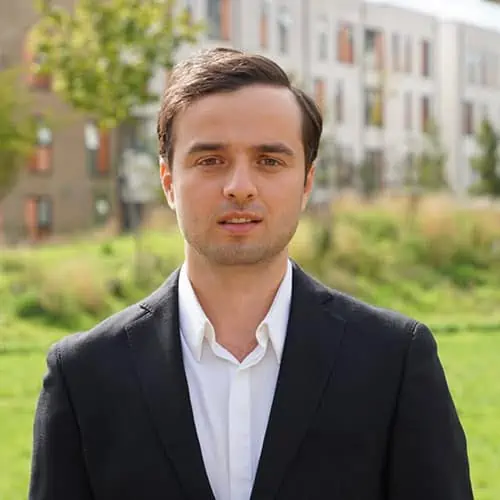 Hi I'm Leo from Local Removals
I've been working in the removals industry for over 10 years. I've seen jobs not done so well and customers getting a poor service. The arrival of my first child inspired me to start my own business to provide the best possible service for my customers and leave a legacy I can be proud of.
A personal touch is the very essence of Local Removals. From the time we receive your call, we will take care of each phase of your big move, ensuring minimal stress and anxiety on your part while you enjoy the standard of service a few removal companies can provide.
Local Removals London strive to consistently over-deliver regardless of whether the job is simple or complex. We have experienced supervisors who oversee each move to ensure that our workers continue to be ambassadors of our brand by guaranteeing client satisfaction every time.
With over a decade of extensive experience, you can expect premium and trouble-free assistance as you make your next big move. No job is too intricate for us, and no removals challenge is too big to surmount.
London removals and beyond
Local Removals provides removal services in London and the surrounding areas, including:
Reasons to choose us for your London removal
Top Reasons to Choose Local Removals London Ltd as Your Partner Remover
Modern Fleet
We have a fully equipped fleet of small transit and Luton vans to handle all challenges associated with London removals. Our fleet passes all the stringent safety inspections, so you don't worry about your belongings arriving in one piece.
Fully Insured
While we strive to make all London removals safe, there's no such thing as 100% accident-free. However, you can rest assured our service has liability insurance, so your belongings and valuables are fully secure. Fortunately, these incidents are rare, so you don't have anything to worry about. Our staff also has complete confidence because we know their skills and capabilities.
Excellent Communication
You can ask all your questions and expect answers every time. Whether the job is small or complex, you will have access to a supervisor who will serve as the compass through the entire process from start to finish.
One-Stop-Shop
Local Removals London Ltd is a one-stop shop for all removal services, so you avoid jumping from one service provider to another. For London business owners, you can take advantage of our packing and unpacking services to focus on your core expertise and leave the tedious job to us. For homeowners, no need to be distressed over this new chapter in your life. We guarantee that your things are waiting for you when you arrive at your new location.
Has your house move been delayed? Are you refurbishing and need some temporary space? Or perhaps you're relocating your business - whatever your situation, Cinch Storage has the solution. With sizes ranging from 15 sq ft to 350 sq ft, our storage units can alleviate some of the stress that comes with any move.
Our Enfield self storage facility is completely safe and secure with state of the art alarms on every unit and 24/7 CCTV around the entire facility. So, you can leave even your most precious possessions with us and we will keep them safe.
We also only offer fully flexible rental agreements. If your new home or business space is ready sooner than you thought, with us, you won't be paying for a unit you no longer need. Just give us one month's notice, and the Local Removals London team can move your belongings back to your new space.
We are excited to have partnered with Local Removals London and we look forward to meeting and helping many new customers with their storage needs.
Testimonials
What Our Customers Say
Great service – really makes moving much easier 🙂 I have already used Local Removals twice and can only recommend!
John
London
It was very easy to book and the price quoted was very reasonable. The team are very knowledgeable and helpful. Thank you.
Marie
Ilford
Highly Recommend this Office Moving Company. Great, professional office removal service.
Frank
London
What a great team. Made moving day less stressful. They know their stuff. Really glad I went with them and would highly recommend anyone wanting a removal service.
M. Patel
Friendly and professional company. They helped us with a large move and everything went perfectly. Thank you to the Local Removals team, much appreciated.
D. Mc
Fantastic experience. Friendly, Experienced, flexible and great communication. Thank you very much for all your help and making it effortless and stress free. Really appreciate all your hard work.
D. Docherty
Leo and his partner helped us move on short notice from one side of london to the other. Both very efficient, friendly and secured all our products safely. Loaded and unloaded without damaging the walls which was nice. Would definitely recommend.
K. Mcdon
An absolutely wonderful experience from Local-Removals, extremely professional, from start to finish, would highly recommend them to any one who is moving they wrapped my furniture up impeccably great guys
S. Demetrashvili
Frequently Asked Questions About Removals
Below we have added the questions we are frequently asked by our customers, we hope you find these helpful. If you have questions about our London removal services please get in touch, we will be happy to help.
What is the average cost of removals UK?
The average cost of a three bedroom home removal is around £800. For a one bedroom flat the removal costs start from around £420. To move a four bedroom home you can expect to looking at around £1,800.
At Local Removals we have a simple affordable pricing structure:
1 bedroom removals stars from £210
3 bedroom removals starts from £420
4 bedroom removals starts from £560
How far in advance should you book removals?
Most removal companies prefer you to book 4-6 weeks ahead of the moving date. It is possible to arrange a removal date further ahead of this or at the last minute.
At Local Removals we offer same day removals and flexible moving dates so we can work with you if you do not have a firm moving date.
Do removal companies take deposits?
It is common for removal companies to ask for a deposit to secure your booking. However this should be a part of the total cost and not the full amount up front. Most removal companies will then ask for the rest of the payment after the job is completed.
At Local Removals we ask for £30 to secure your booking.
What you Cannot pack when moving?
Potentially Dangerous Items
Gasoline.
Paints and paint thinners.
Lighter fluid.
Matches.
Fireworks.
Oxygen bottles.
Propane cylinders.
Nail polish remover.
Do I need to pay both ULEZ and Congestion Charge for my removal?
These charges will need to be paid if we drive our removal vehicles within the zone. Parked vehicles will not be subject to any charges. As well as the ULEZ and LEZ charges, Congestion Charge may need to be paid. The Congestion Charge operates 07:00-18:00 Mon-Fri, 12:00-18:00 Sat-Sun and bank holidays.
We will factor this into your quote if the charges apply to the zone your are moving from or to, or if we need to travel through the zones.
Do removal men pack for you?
The majority of removal companies will offer a packing service. This often happens a day in advance and can be arranged when you get removal quote.
At local Removals we offer a complete packing service helping you avoid the hassle of scouring for the right boxes to store your belongings and ensuring adequate cushioning for fragile items so they arrive in mint condition.
Can you pay a moving company with a credit card?
Most removal companies will accept credit card payments.
At Local Removals we accept cash and bank transfers payments.
Is it worth paying for packing?
Is it worth paying for a packing service? Should you use your removal company to pack your belongings when moving home? In almost every home move the answer is YES. You will save a huge amount of time, hassle and stress by having your belongings professionally packed to prevent damage and keep everything organised.
Living in Romford seems to be the best of both worlds, since it takes only 40 minutes to get to Central London and only a few minutes to drive to several nearby country parks.
Enfield, located in great London, is rapidly growing due to several redevelopment initiatives. It's a growing neighborhood that's ideal for families, senior couples, and first-time homebuyers. It is adored by locals for its tranquil settings and lush greenery.
Barnet can be the ideal location for you if you enjoy the city but are finally feeling the pinch of residing in the big city. The popular area in North London offers the best with its abundance of open space and convenient access to Central.